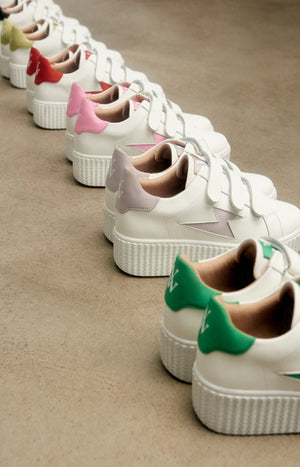 Comfortable & Stylish
Vanessa Wu
Vanessa Wu trainers & sneakers, designed to epitomise on-trend comfort footwear. Look as good as you feel.
You've never seen leisurewear like this before! Vanessa WU trainers have been designed with comfort in mind, created with a philosophy that you should always look as good as you feel. Browse our full range of Vanessa Wu trainers and feel completely spoiled for choice with every colour, print and pattern you could possibly think of!
There's a pair for every occasion, and they're just waiting for you to add them to your cart.
Sorry, there are no products in this collection.